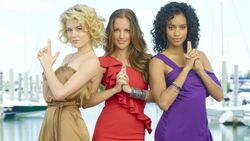 Finally! After a string of bad luck in casting Charlie for the revamp reboot of Charlie's Angels, the network has finally cast a worthy contender: Victor Garber. The renowned actor is well known for his role as Sydney's father in Alias and a shady professor in Legally Blonde.
What do you think of this new casting? Does Garber have the voice to make it as Charlie? Remember that Charlie's Angels premieres TONIGHT!
Source
Ad blocker interference detected!
Wikia is a free-to-use site that makes money from advertising. We have a modified experience for viewers using ad blockers

Wikia is not accessible if you've made further modifications. Remove the custom ad blocker rule(s) and the page will load as expected.